"You have to set goals that are almost out of reach. If you set a goal that is attainable without much work or thought, you are stuck with something below your true talent and potential." – STEVE GARVEY
Are you looking for assistance in making your goals a reality?
Want to start living your dream life now?
Why wait? 
This eBook Live Your Best Life & Achieve Your Goals will equip you with everything you need to begin creating your ideal reality and laying out the steps that you need to take to reach it.
All high achievers—working professionals, successful businesspeople, accomplished musicians, artists, and athletes—set goals and work towards achieving them each day in order to reach the next step in their journey of self-improvement.
Dreaming of what your life could become natural to all of us, whether it manifests in creating lists, Pinterest boards, or just staring off into the beyond as your head is overcome with visions with the travels you could embark on or the neighborhood you could move to if only you had the funds. But these daydreams don't have to stay just wistful thoughts—other people have made their dreams a reality, so why can't you?
This eBook contains worksheets and other interactive content to help you achieve your goals, and tools such as a goal map and habit tracker will allow you to visualize the progress that you need to make in order to meet your goals. Still more exclusive content will guide you in setting milestones, and to keep you motivated and able to keep moving forward.
This step-by-step method of setting and achieving goals is easily applicable to a variety of areas, whether your dream is to achieve financial independence, professional growth, or personal development.
The process outlined in this eBook has been proven to create meaningful advancement and allows you to implement procedures at your own pace and in your own way, allowing the methods to be customized to suit your lifestyle.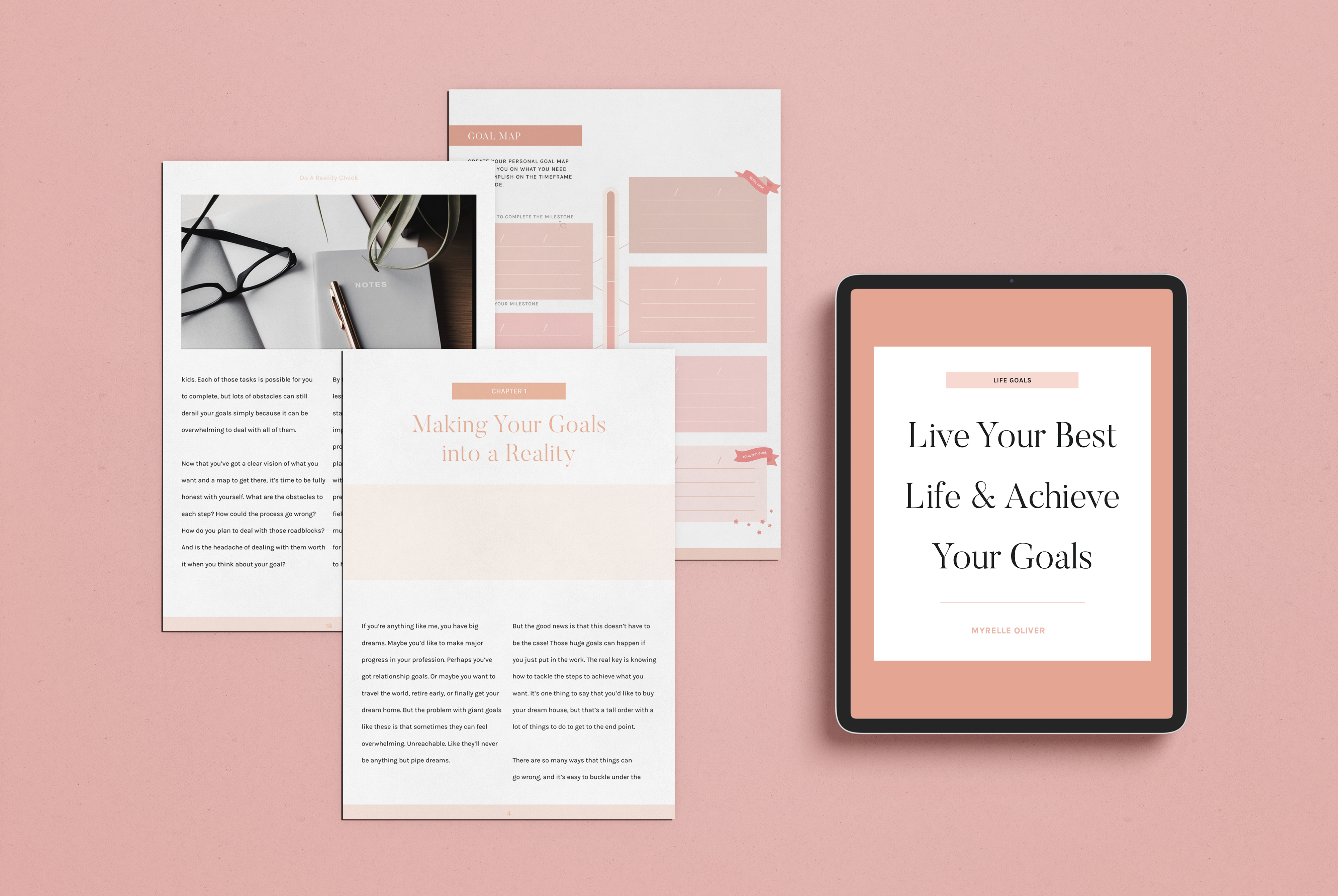 What you get:
- Digital product (download it immediately to your phone, laptop, or computer)
- 40+ pages of E-Book
- Worksheets to get you started on achieving your goals
FAQ's
1. Do I get a physical book?
This is a digital product. There will be no physical book mailed. But if you can print the E-Book at home or at a printing company.
2. How long do I have access to the course?
LIFETIME ACCESS! Yep, you read that right. You can access this ebook for as long as you'd like. If you have any questions before purchasing, please email us before you purchase.
3. What is your refund policy?
Because this is a digital product, there are no refund after purchasing. If you have any questions before purchasing, please email us before you purchase.